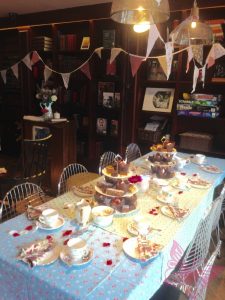 Two cakes delivered this week, both for birthday celebrations. Then our own family and friends gathering on Sunday was a great success and thoroughly enjoyable.
Today's bakes were 2 dozen vanilla cupcakes and 2 fruit tea loaves. The smell is amazing.
Busy preparing for the Kent Chrome & Cruisers Show in Faversham on Bank Holiday Monday. Lots of luscious cakes for you to enjoy. We'll be taking Victoria Sponge, chocolate overload cake, cheese scones, fruit cake, vanilla, triple choc, lemon and coconut + lime cupcakes, chocolate squares, fairy squares, rocky road and buttered scones. Visit us at the show and take away some of our delicious cakes.
Next week we're off to Dover with a large china hire delivery for a Mad Hatters themed Christening party.
Then on Saturday 2nd September we'll be at the County Fun Day at Herne Bay Junior School. Come and say hi and try some of our gorgeous cakes.
Sunday 3rd we'll be off to Faversham for a large family and friends gathering. Sticky toffee pudding and bread pudding are the order of the day, served with lashings of cream.